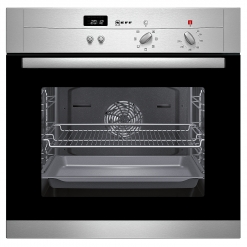 Whatever could happen with your microwave, we offer to use the services of our technicians team
An enclosed heating equipment, applied for panification or drying is known as oven. The most common use is represented in cooking and pottery. In case of usage the equipment in pottery it is named kiln. A furnace or Industrial oven is a unit of equipment applied for heating or industrial processes. We realize that if the oven you own works incorrectly, it can affect its owner's everyday life. We consider oven maintenance as our top priority.
If you noticed any of these problems with your oven, be sure to call us:
The oven door is stuck closed.
The oven is not self-cleaning as it should.
The oven is not baking or the broiler is not working.
The oven is not heating or is heating poorly.
The oven produces erratic temperatures.
The oven will not heat up.
We repair all makes and models of home, office, and commercial ovens.